Invader 2.0 Bundle - Glitch Black/White/Red
Normally @280.00, this Invader 2.0 Bundles Includes: (1) Invader 2.0 Glitch Blk/Wht/Red Helmet, (1) Podium Jersey Glitch Red, (1) Laguna Glove Glitch Blk/Wht.
Invader 2.0 Bundle - Glitch Black/White/Red
BUNDLE AND SAVE
Bundling our matching Glitch set is the way to go for unquestionable safety and looks. Simply select your corresponding sizes for your kit and we will take care of the rest!
IS THIS BUNDLE FOR YOU?
This Invader 2.0 Bundle Includes: (1) DH Invader Glitch Blk/Wht/Red Helmet, (1) Podium Jersey Glitch Red, (1) Laguna Glove Glitch Blk/Wht. Invader 2.0:
RHEON Low Density Layer
Composite Fusion
Unibody Construction with a Monocoque Chin Bar
Adjustable, Moto-Style Visor
Anti-Microbial Pads
Accessory Mounting System
FidLock Magnetic Buckle
Frequency Fit System
Lifetime Crash Replacement
WEIGHT: 750g / 26.4 oz

Podium Jersey: The Podium jersey is 100% Polyester with great moisture wicking and pairs perfectly with our matching helmets and gloves.
100% Polyester Moisture Wicking Fabric
Small Collar Cuff for Fit
Cuff-less Sleeves for Maximum Mobility
100% Sublimated Graphics for Vibrant Color that Won't Fade or Peel
Drop Tail Provides More Coverage in Riding Position or for Tucking into Shorts/Pants
WHY WE DO WHAT WE DO
Kali Protectives came from a breakthrough in safety technology - Composite Fusion, a process that bonds the helmet shell and foam enabling us to use a thinner shell, creating a lighter stronger helmet. Lighter and stronger means a safe helmet with less mass attached to your head.
THE KALI STORY
Kali is focused on making the safest helmets on the market. Brad Waldron, founder, believes all helmets are too hard and the current testing is antiquated, so he has taken it upon himself to push the boundary of helmet technology. His goal is to build the safest helmets on the market at all price points. He knows his best helmets are yet to come, so he continues to cut open, crush and test helmets constantly. Whatever your discipline, Kali has you covered.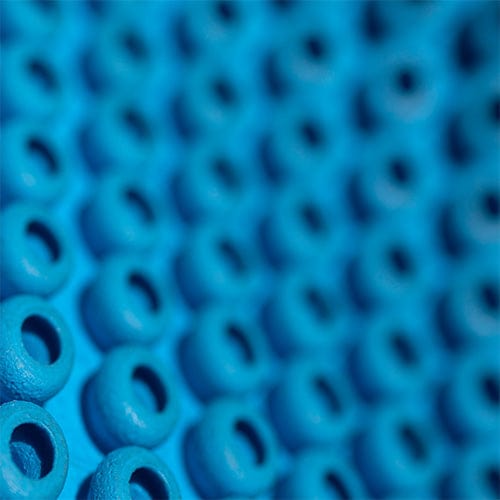 LDL
LOW DENSITY LAYER
Simply put, LDL started out with the idea of putting a low density liner inside our helmets to suck up the energy from a low-g hit to the head. Your helmet is there to take the beating for you when you hit your head, hard. LDL is there to soften the bumps we get that are not near the forces that compress or damage the foam in your helmet. It turns out that Low-g hits, especially when received repeatedly, turn into serious concussion damage to your brain. The data shows the majority of impacts from accidents are happening at much lower-g forces than the standards are testing for. And thus we are huge advocates for getting softer materials into our helmets and closer to your head. Our LDL reduces rotational impact forces up to 25%, and reduces low-g linear forces up to 30%. We continue to test and experiment with materials and the design of LDL materials in our helmets and we won't stop. Afterall, we are an engineering driven company whose focus is developing the next generation of industry leading safety technologies.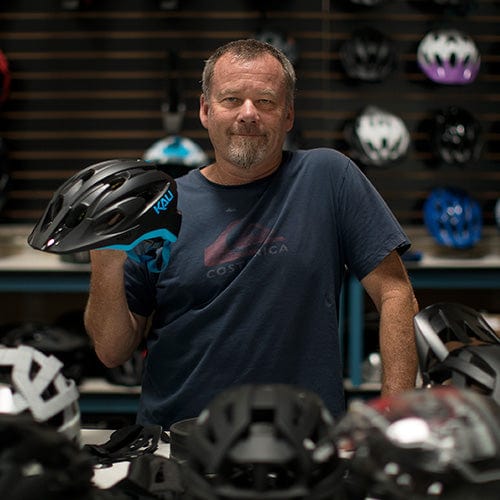 CPS
COMPREHENSIVE PROTECTION STRATEGY
When we design our helmets, we take into consideration all types of crash scenarios - from twisting and turning, to rotational and sideways, and especially the types of accidents that are indescribable. We account for impacts of all shapes and sizes. As a matter of fact, this is what keeps Kali Protectives founder, Brad Waldron, awake at night. We realize there are a lot of "trends" and "buzzwords" saturating the bicycle industry and helmets are not immune to this manufacturing approach, but Kali has no interest in integrating technology into our helmets simply to create a marketing opportunity, follow a trend, or sticker our boxes with fancy terminology. Our strategy is to constantly be rethinking, reworking, and testing to make sure our helmets keep your brain as safe as possible as well as stay up with the latest style trends. The goal is to create the safest helmets on the market, so you have peace of mind while out on your favorite roads, trails, and jumps. We strive to keep pushing the envelope with the best designs and materials and to implement useful protection into all of our helmets regardless of their intended use or price-point.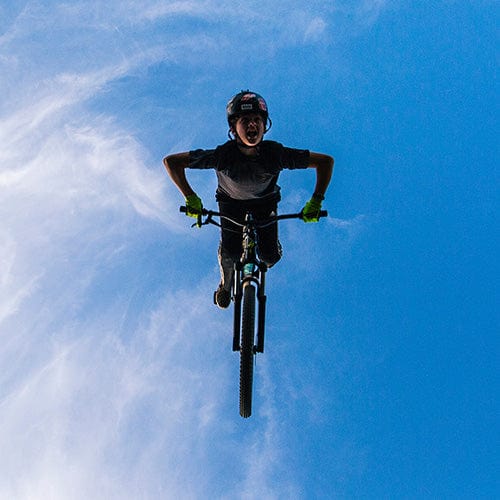 LCR
LIFETIME CRASH REPLACEMENT
You crash it. We replace it. It's that simple. We don't do this as a marketing stunt or because we have lost our minds. We do this because what we learn from crashed helmets informs everything we do. We have you return your crashed helmets so we can take them back into our lab to cut them open, measure them, and dissect them. We then use the information we gather from the unlucky few who test our helmets in ways we cannot recreate to build the next generation of Kali helmets. Of course, we prefer you never have to use the Lifetime Crash Replacement policy and suggest you replace your Kali helmets at respectable intervals. Let us reiterate once again, please leave the testing to us.