Traffic 2.0
The Traffic 2.0 is specifically designed to keep you safe and sound on any and all of your E-Bike adventures....
TRAFFIC 2.0
The Traffic 2.0 is specifically designed to keep you safe and sound on any and all of your E-Bike adventures.
THE TRUSTY TRAFFIC 2.0
Regardless of where you find yourself pedaling, whether it's work, the park, the grocery store or just taking the opportunity to get a little fresh air, you should be sure to strap on your lid. And may we recommend the Traffic 2.0 to you.
IS THIS HELMET FOR YOU?
The Traffic 2.0 is stylish, comfortable, comes with a built-in rear blinky light to keep you visible and safe, our QuadCore Low Density Layer, and a NTA 8776 Dutch E-Bike safety rating. Pull on the Traffic and get outdoors. Micro USB sold separately.

Composite Fusion
QuadCore Low Density Layer
BioDome
Snap-Fit Removable Visor
Anti-Microbial Pads
Locking Sliders
Micro Fit Closure System
WEIGHT: 345 g / 12.2 oz
CERTIFICATION: CPSC, EN 1078, NTA 8776
WHY WE DO WHAT WE DO
Kali Protectives came from a breakthrough in safety technology - Composite Fusion, a process that bonds the helmet shell and foam enabling us to use a thinner shell, creating a lighter stronger helmet. Lighter and stronger means a safe helmet with less mass attached to your head.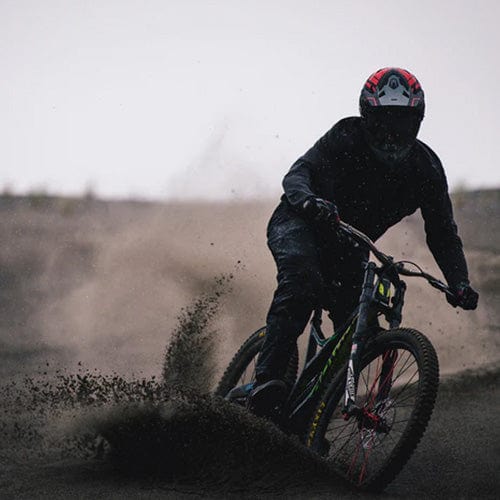 KALI KREW
BECOME PART OF THE FAMILY
We work with some of the greatest riders in all the world. And we are pretty particular about who those riders are. Because if they are going to ride for us, they have got to be family. They have to understand we are more interested in the story after the ride, then the ride itself. We are more interested in the positive impact these riders have sitting on their tailgates after the ride, then where they stood on the podium. They have to understand we are trying to keep riders safe so they can do it again tomorrow and we want to have a positive impact on the world so future generations can enjoy their ride, just like we did. We are always stoked and honored when people say #kaliforlife. We would like to think that is not only because of industry leading technology, but because we care. And we don't say this lightly, but we love our Kali Krew. Come join the family.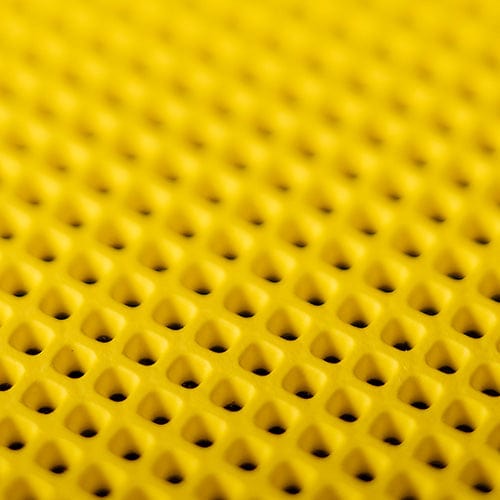 LDL
QUADCORE LOW DENSITY LAYER
Simply put, LDL started out with the idea of putting a low density liner inside our helmets to suck up the energy from a low-g hit to the head. Your helmet is there to take the beating for you when you hit your head, hard. LDL is there to soften the bumps we get that are not near the forces that compress or damage the foam in your helmet. It turns out that Low-g hits, especially when received repeatedly, turn into serious concussion damage to your brain. The data shows the majority of impacts from accidents are happening at much lower-g forces than the standards are testing for. And thus we are huge advocates for getting softer materials into our helmets and closer to your head. Our LDL reduces rotational impact forces up to 25%, and reduces low-g linear forces up to 30%. We continue to test and experiment with materials and the design of LDL materials in our helmets and we won't stop. Afterall, we are an engineering driven company whose focus is developing the next generation of industry leading safety technologies.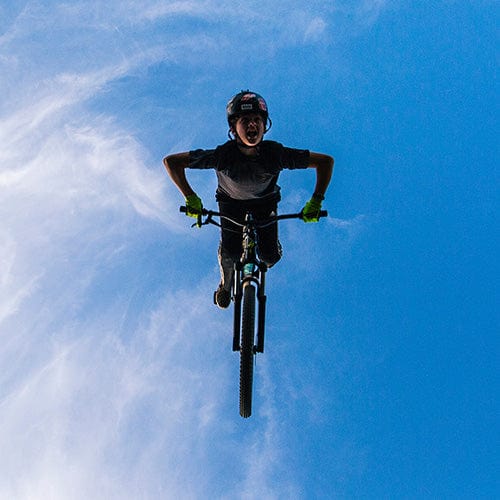 LCR
LIFETIME CRASH REPLACEMENT
You crash it. We replace it. It's that simple. We don't do this as a marketing stunt or because we have lost our minds. We do this because what we learn from crashed helmets informs everything we do. We have you return your crashed helmets so we can take them back into our lab to cut them open, measure them, and dissect them. We then use the information we gather from the unlucky few who test our helmets in ways we cannot recreate to build the next generation of Kali helmets. Of course, we prefer you never have to use the Lifetime Crash Replacement policy and suggest you replace your Kali helmets at respectable intervals. Let us reiterate once again, please leave the testing to us.