Chakra Child Lighted
Kali's popular children's helmet, the Chakra Child, just got better. We've taken our kids helmet and brightened it up, literally...
CHAKRA CHILD LIGHTED
Kali's popular children's helmet, the Chakra Child, just got better. We've taken our kids helmet and brightened it up, literally adding a light. Keeping the groms safer, one blink of the light at a time.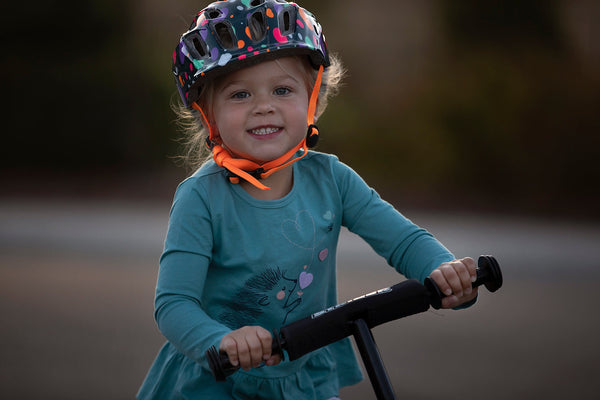 THE CHAKRA CHILD LIGHTED
If your little one is eyeing their new bicycle fondly, then you should be eyeing up the Chakra Child. This helmet is not only designed to keep them safe, but also show them wearing a helmet can both be comfortable and stylish.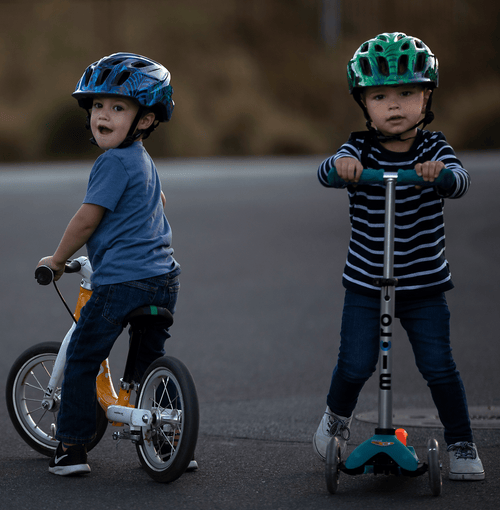 IS THIS HELMET FOR YOU?
The Chakra Child Lighted features Composite Fusion™ in-mold construction, and extended rear coverage for added safety and protection. A visor molded directly into the shell and a Dial-Fit closure system will give any grom the confidence and motivation to get out and ride.
Composite Fusion
Integrated Visor
Anti-Microbial Pads
Adjustable Sliders
Lighted Dial Fit System
WEIGHT: 245 g / 8.6 oz
CERTIFICATION: CPSC, EN 1078
WHY WE DO WHAT WE DO
Kali Protectives came from a breakthrough in safety technology - Composite Fusion, a process that bonds the helmet shell and foam enabling us to use a thinner shell, creating a lighter stronger helmet. Lighter and stronger means a safe helmet with less mass attached to your head.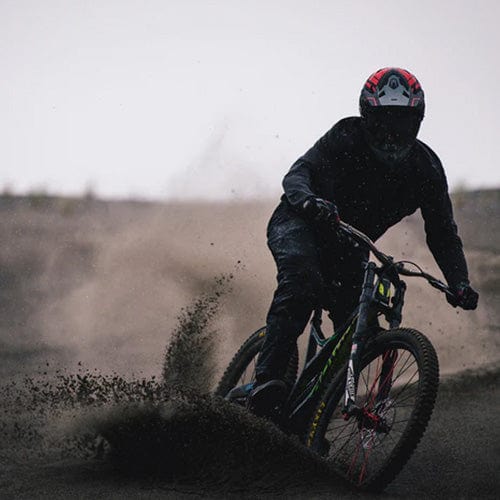 KALI KREW
BECOME PART OF THE FAMILY
We work with some of the greatest riders in all the world. And we are pretty particular about who those riders are. Because if they are going to ride for us, they have got to be family. They have to understand we are more interested in the story after the ride, then the ride itself. We are more interested in the positive impact these riders have sitting on their tailgates after the ride, then where they stood on the podium. They have to understand we are trying to keep riders safe so they can do it again tomorrow and we want to have a positive impact on the world so future generations can enjoy their ride, just like we did. We are always stoked and honored when people say #kaliforlife. We would like to think that is not only because of industry leading technology, but because we care. And we don't say this lightly, but we love our Kali Krew. Come join the family.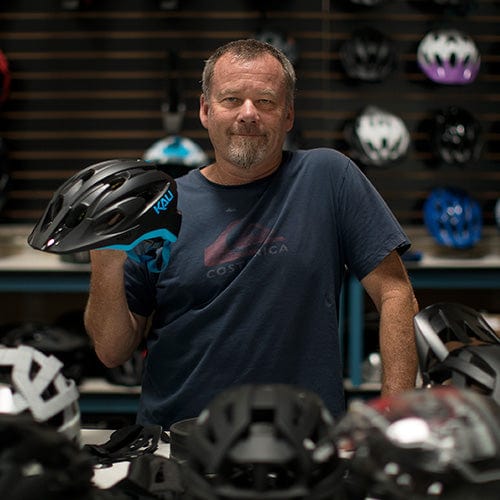 CPS
COMPREHENSIVE PROTECTION STRATEGY
When we design our helmets, we take into consideration all types of crash scenarios — from twisting and turning, to rotational and sideways, and especially the types of accidents that are indescribable. We account for impacts of all shapes and sizes. As a matter of fact, this is what keeps Kali Protectives founder, Brad Waldron, awake at night. We realize there are a lot of "trends" and "buzzwords" saturating the bicycle industry and helmets are not immune to this manufacturing approach, but Kali has no interest in integrating technology into our helmets simply to create a marketing opportunity, follow a trend, or sticker our boxes with fancy terminology. Our strategy is to constantly be rethinking, reworking, and testing to make sure our helmets keep your brain as safe as possible as well as stay up with the latest style trends. The goal is to create the safest helmets on the market, so you have peace of mind while out on your favorite roads, trails, and jumps. We strive to keep pushing the envelope with the best designs and materials and to implement useful protection into all of our helmets regardless of their intended use or price-point.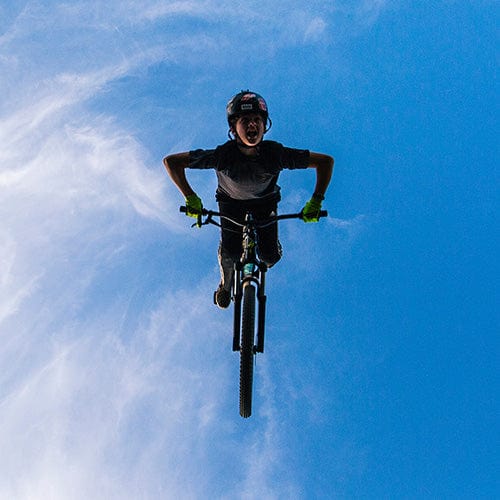 LCR
LIFETIME CRASH REPLACEMENT
You crash it. We replace it. It's that simple. We don't do this as a marketing stunt or because we have lost our minds. We do this because what we learn from crashed helmets informs everything we do. We have you return your crashed helmets so we can take them back into our lab to cut them open, measure them, and dissect them. We then use the information we gather from the unlucky few who test our helmets in ways we cannot recreate to build the next generation of Kali helmets. Of course, we prefer you never have to use the Lifetime Crash Replacement policy and suggest you replace your Kali helmets at respectable intervals. Let us reiterate once again, please leave the testing to us.