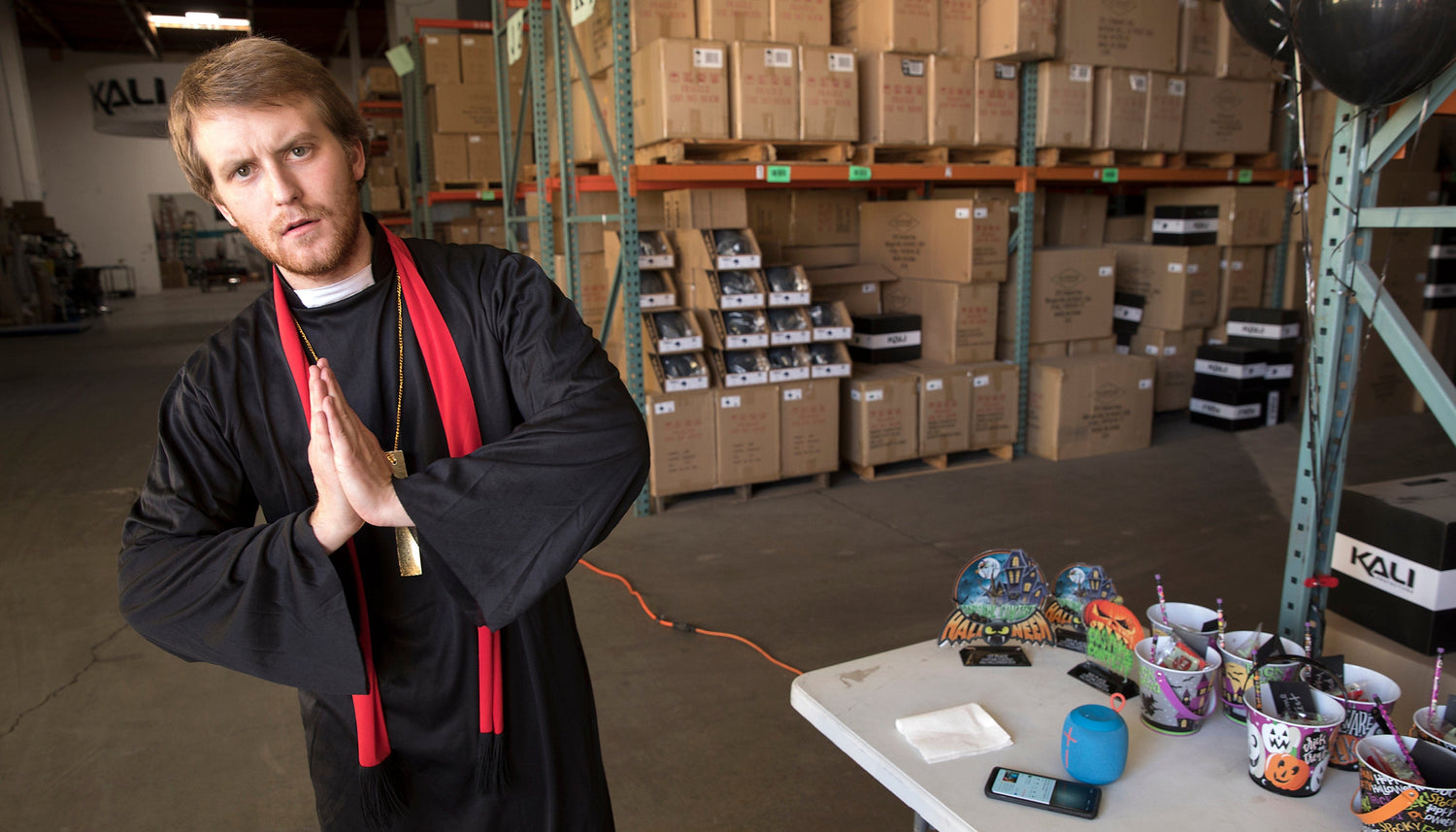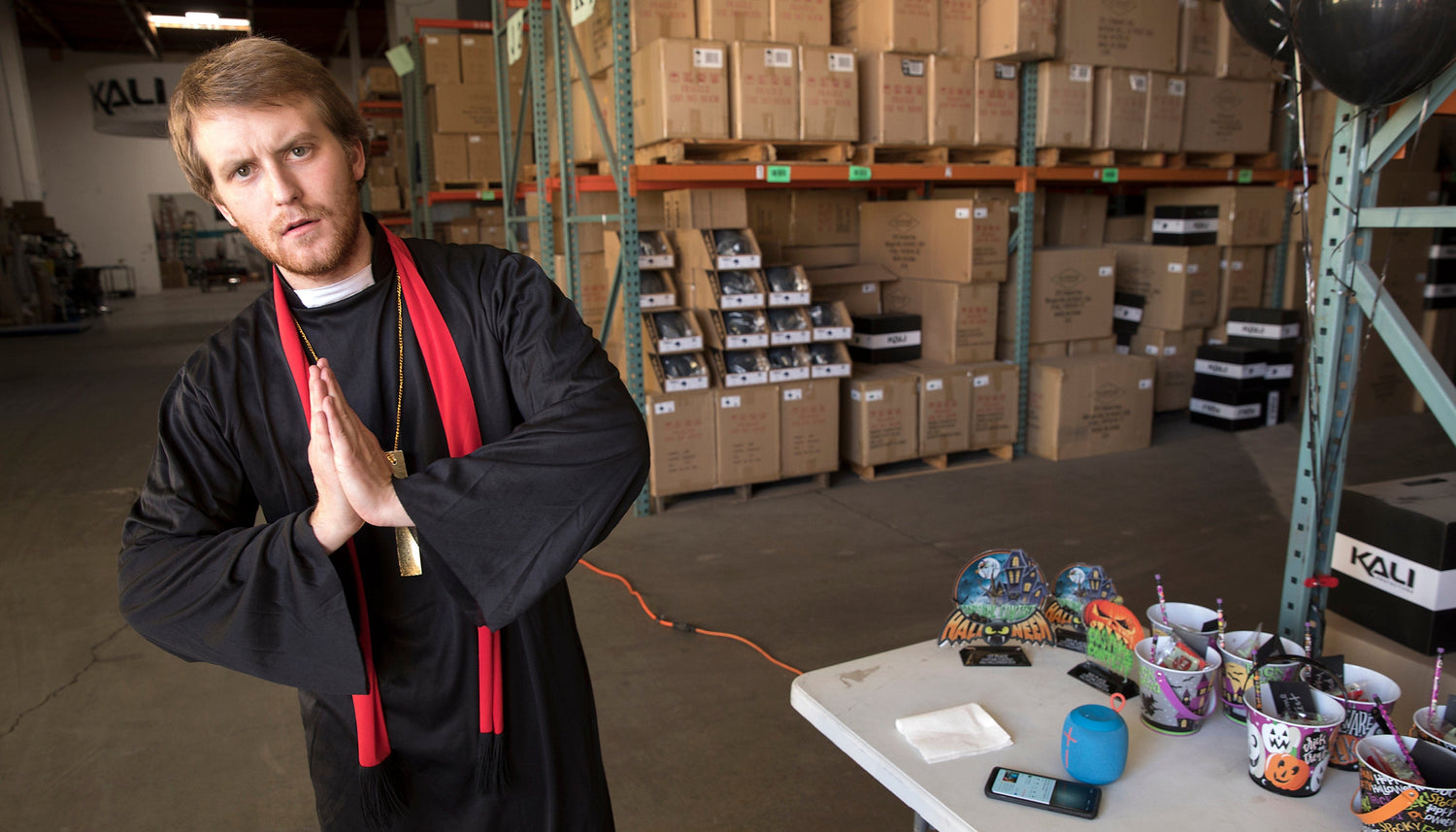 Customer Service
Mike D'Apuzzo. If you've ever had to deal with Kali's customer service, or a warranty issue, then you've had to deal with Mike. And this is a good thing because you can always count on Mike to get the job done.
Unless, of course, that job is killing spiders. If spiders are involved you are better off asking anybody else. And we mean anybody.
Mike can usually be found helping out a customer, or excitedly running through the warehouse when he hears the ice cream truck coming to visit. Mike loves himself a dipped vanilla cone.