Shasta Goggle
A classic Moto goggle for riders looking for simple, clean and timeless style. Superlative Simplicity Kali makes things clear with...
SUPERLATIVE SIMPLICITY
Kali makes things clear with the Shasta goggle.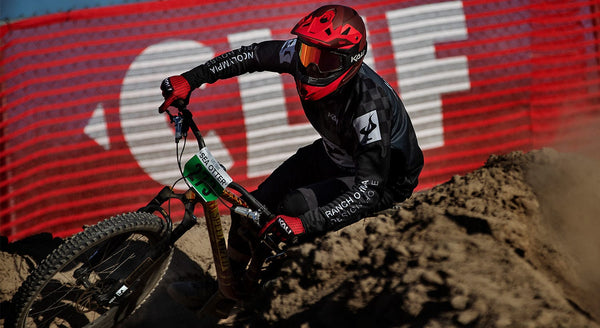 FINER DETAILS
Classic styling and construction UV Protective Lenses Silicone gripper for non-slip performance Triple foam construction Anti-fog & anti-scratch coating
WHY WE DO WHAT WE DO
Kali Protectives came from a breakthrough in safety technology - Composite Fusion, a process that bonds the helmet shell and foam enabling us to use a thinner shell, creating a lighter stronger helmet. Lighter and stronger means a safe helmet with less mass attached to your head. Since this first breakthrough, safety, design, and function has been at the core of Kali's products, whether it's a helmet, padding, or a innocuous set of gloves.
THE KALI STORY
Kali is focused on making the safest helmets on the market. Brad Waldron, founder, believes all helmets are too hard and the current testing is antiquated, so he has taken it upon himself to push the boundary of helmet technology. His goal is to build the safest helmets on the market at all price points. He knows his best helmets are yet to come, so he continues to cut open, crush and test helmets constantly. Whatever your discipline, Kali has you covered.